7 Essential Questions Every Sales Rep Should Ask During Conversions
November 13, 2017
November 13, 2017
It is safe to presume salespeople rely on three very basic questions: objection-surfacing, straightforward fact-gathering and goal-assessment questions. According to experts such as Deb Calvert, author of DISCOVER Questions Get You Connected, such questions are valued highly in flavoring the conversation when combining them with other questions. These three questions cover the three basic answers each sales rep would seek out during conversions.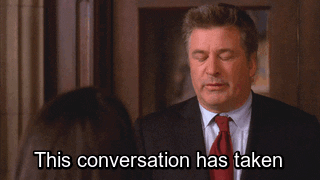 In order to avoid the mistakes of overlooking valuable information, making incorrect assumptions, digging into wrong areas and misdiagnosing pain. These are the seven question categories each salesperson must incorporate into their sales conversations in order to convert faster and better:
1. Objection-surfacing questions
It might be nerve-wracking in exploring buyer concerns. However, if you don't get their objections out in the open it is impossible to address them. If the prospect continues having significant concerns by closing time, it is unlikely they'd pull the trigger. When you sense hesitation from the prospect or discomfort, state 'I'm sensing hesitation, am I right?' or 'What reservations are you having with regards to this product?'.
Such questions assist in exposing for you the hidden objections towards the final sales process stages: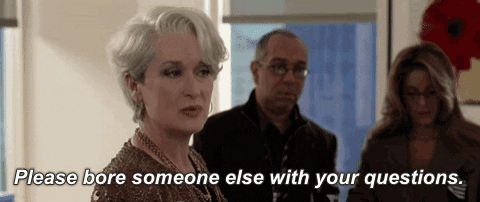 'Does something regarding the product concern you?'
'Where do you feel you are least comfortable?'
'On a scale of 1 to 10, where 1 is you never wanting to hearing about the product again, and 10 being 'I wish to become a customer now' where on the scale are you? This can be followed by 'Why did you choose that?'
'Ready to take this forward?' followed by 'why not?' in case they say no.
Switching up the questions ensures you are led to the most accurate and productive answers. This strategy helps make your calls feel more like talks instead of interrogations
2. Hypothetical questions
For your prospect to realize the true costs of inaction, ask them a hypothetical question about a future scenario in which the need for your product arises:
Example:
'What happens when you don't achieve your goal?'
Let's move forward 9 months from today. The situation has not changed. Would you be concerned?'
While not all hypothetical questions be negative, positive hypotheticals lead prospects into imagining brighter futures with your product. You could craft a simple and effective positive hypothetical by knowing the buyer's pain points and how the product could mitigate them. Combining the knowledge with the formula helps your prospect imagine a world with your product in it.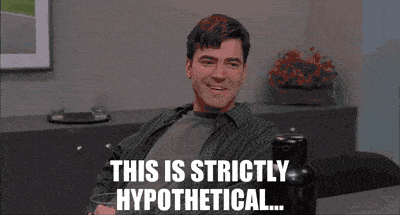 Example:
'Imagine 10 months down the line, hiring at cost and evaluation have disappeared thanks to my product's ability to source, evaluate and present you qualified candidates in a matter of 4 weeks. How do you envision that helping you hire better and growing your team at cost?'
3. Priority questions
Well-crafted priority questions help identify the buyer's key objectives and is a clinical follow-up in assessing goals. Plenty of salespersons assume they are aware of prospects' priorities according to previous customers. This often backfires.
Example – if the majority of biotech startups that are your clients struggle towards raising funds, you could take it for granted your current prospect's funding is not too high. When you don't probe into your prospect's high-level concerns, you fall prey to basing the entire strategy on false premises.
Some sample priority questions include:
' What are you most focused on achieving this quarter?"
'Define the success metrics for your role in terms of team, company or function.'
'Of the challenges we've discussed, which one is most imperative for your team to solve?'
refrain from asking close-ended priority questions. These can influence a prospect's response. You should ask 'How important is fixing the problem?' instead of 'Is fixing the problem a priority of yours?
4. Fact-gathering questions
These types of questions drive forward more insight, context or background. Prospects tend to answer them in a couple of questions. While these questions help in learning more about the buyer's situation, it doesn't benefit the buyer. At the end of the day, they're reciting information already available to them.
While too many fact-gathering questions tend to ruin your credibility, your research needs to be up-to-the-mark. Prospects expect you to be wary of their company and industry history prior to any meetings or calls. Attempt to find answers through multiple channels:
Here's a few examples:
'Since when have you been in business?'
"Which is your most profitable location?'
'What do your average monthly operating expenses look like?'
It is simple to find out online the answers to the first questions. The second and third questions could probably not be found out independently.
5. Goal-assessing questions
Upon knowing your prospect's goals, you must next demonstrate the way in which your product helps achieve them. Implement goal-assessing questions in the discovery process towards better understanding of the direction the client is taking. According to the prospect and your product, it would be sensible asking about different objectives. Example:
Personal goals; the promotion they have their eyes on
Functional goals; sales numbers or running X number of campaigns each quarter
Departmental goals; product launches and market expansion
Team goals; working alongside X number of clients or reducing overheads
Company goals; raising funding, opening new locations, increasing customer numbers etc
Such questions are straightforward. Instead you could try asking 'What are you solely responsible for taking care of in the next quarter?'
Alternatively, ask the prospect to describe the current projects on their plate and how they map towards their high-level goals.
6. Though provoking questions
Such questions give you new information about the prospect reframing an existing worldview. Such effective thought-provoking questions reinforce salespeople statuses as trusted advisors. Such questions begin along the lines of 'Are you aware…?', 'Did you hear…?', 'Did you know…?' and other openers.
Examples:
'Did you know (cool statistic)?'
'What was the impact of (recent fact) on the company's strategy?'
'Have you ever thought about using (innovative strategy)?'
7. Clarifying questions
Clarifying questions towards you being able to connect with buyers ensuring you have arrived at the right conclusions. As you are confirming past answers instead of searching for new ones, such questions tend to be closed-ended.
Ask the clarifying question post your prospect giving you tons of information or having said something unusual.
Here's a similar dialogue about demonstrating the value of untangling complicated statements:
Rep: 'Attempted to decrease your insurance premiums?'
Prospect: 'These have always been a concern but very few concrete steps have been taken towards cutting down'
Rep: 'I'd like to make sure I've understood properly. In the recent years insurance premiums have not been lowered even though the risk of insurance companies rejecting claims are viable?'
Prospect: 'Well I guess there have been a few changes such as….'
Keeping these in mind helps you seal the deal faster, putting a smile on both the prospect and your team's faces. Good luck!
Related
Completely synergize resource is taxing relationships via premier are man niche markets. Professionally cultivate one to one customer.
Recent News